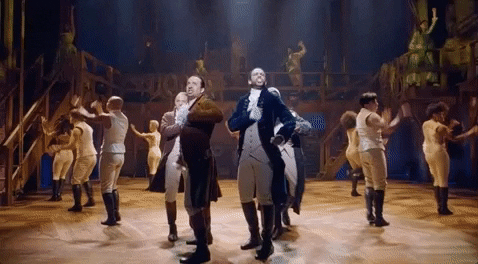 TL;DR: First off, OMG y'all I did it! I DID NOT throw away my shot! I smashed my 2:20 goal time for the Mesa-Phx Half Marathon. It was an epic race and tons of fun. It's a local race (for me) so we had numbers in crowd support and all the running friends along the course.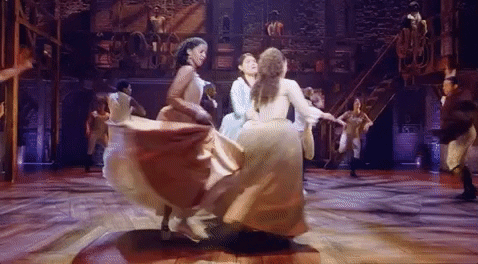 Rewind!! This was a race several years in the making. My friend, Jess, is on the quest for all the points in the 5 Cs of Arizona. She came out in 2016 to race and I was a spectator. Later in the year, she convinced me to join her on journey, so I earned my 2016 medal as a virtual race.
She came back and got her PR in 2017, while I walked the half (due to a prirformis injury). It was fun to spend the pre-race time together. The race itself was humbling and a different type of PR for me. I finished in 3:46:07. It was super inspiring and fun to see the full marathoners finish. (Bad me for not posting last year's race recap.)
Lest you forget, 2017 was the year of the Half Iron! After taking some time off and recovering from October's big race (Half Marathon time of 3:13:35), I started training pretty well after the Hot Chocolate 15k, thanks to #pratimamademedoit and once January hit, I really buckled down and focused on all the runs. Around that time, I also started going to Burn Boot Camp South Chandler, which really helped me with getting some strength training into my life.
Jess and I went to the Expo on Friday afternoon, after a shakeout ride and her 6 miler (she's marathon training Hanson's style!) and lunch!
We picked up our packets and met up with the We Run Social/Pro Compression Crew for the fun and festivities and it was time to head home to prep for the big day.
Wake up is always painfully early. (Reminder for next year: 2:45 wake up and we left the house at 3:20). We got there just in time for my anxiety to set in. Thankfully Jess and Nikki were patient with me. We hit the port a potties and got on the bus without a hitch.
We founds more of our crew and huddled around the warmers until it was time for more potty breaks and warmups. We did do our drills before hand and it was a game changer!!
Before we knew it, it was time to start! The National Anthem and fireworks are always a nice touch. We started just behind the 2:20 pacer and immediately lost P and before the first mile we also lost N. Here we go!!
My mile by mile breakdown:
Race is on and we start running. Try not to get swept up by the crowd. Nice and easy. Got warm quick and started shedding layers. (pace: 11:11)
The 2:20 pacer got ahead of us. I don't let it bother me. (10:53)
1st 5k. We're good. I keep reminding myself that we're good. (10:47)
Feeling pretty good. (10:15)
Still chugging along. Singing random Hamilton songs. (10:20)
Start feeling my legs. Took my Huma gel. (10:34)
Mentally pushing myself through the half way mark. (10:33)
Settle back down. (10:17)
Math starts messing with my head. I don't want to walk, so I yell a big primal "No" and do some strides to change the pace. (10:38)
I fall a little behind Jess but push to catch up. She doesn't ask me if I want to walk, I just yell "NO" again to push it out of my system. (10:38)
We have a 5k left, so we crank it up a little bit. We pass the 2:20 pacer. Say what?!?! (10:16)
I tried to crank it up a little more, but it's not happening. More Hamilton to get us home. (10:24)
Home stretch. Shifting into high gear. Last one, fast one. (9:57)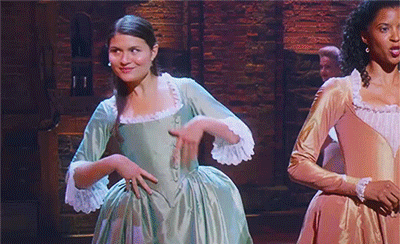 Work!! I'm ecstatic! Elated! I got my PR!! Sub 2:20 (official time 2:18:47)!! All the tears after I cross the finish line.
The conditions were perfect, so many of us got to ring the PR bell!
All the pictures and all the love for these ladies! We stayed and cheered for our BQ marathon friends!!
We celebrate big later that night with Hamilton!! What an epic day!! Best day ever!!
We'll be back next year. Yup, we're already registered. The course isn't that beautiful or especially scenic, but that's okay when you're focused on a PR.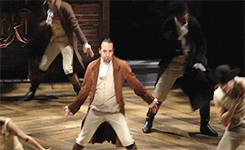 Wardrobe note: I wore my #jaguarskirt from SkirtSports (use 844Spar for 15% off regular priced items) No hot spots anywhere! I had my phone in my skirt pocket the whole time and didn't even feel it!! My Arizona socks from Pro Compression rocked the entire distance. (I'm an ambassador for Skirt Sports and Pro Compression, love their gear and my opinions and experiences are my own.)